---
---
Description:
【RUGGED DURABILITY】This dual battery isolator kit is all you need to charge a dual battery system. It features a voltage sensitive chip ensuring your primary battery is always ready for your vehicle to run. This dual battery isolator is also built to withstand extreme weather environments, vibration and is water resistant.
EASY TO INSTALL - No alternator or ignition connection needed,You don't need any additional components to complete installation as everything is included in the kit, including leads, connectors, screws, zip ties, and more.
【VOLTAGE SENSITIVE RELAY】The Automatic 140 Amp Dual Battery Isolator is all you need to charge Two Battery Systems. Voltage Sensitive Relay (VSR) cuts in at 13.3 volts and cuts out at 12.8 volts to ensure your primary battery is always charged and ready to start your vehicle. It's like having two separate power sources for each battery while only having one alternator!
【FITS A WIDE VARIETY OF VEHICLES】This Dual Battery Isolator Kit with Printed Installation Instruction Manual Gives You the Power for Your Recreation Without Needing to Worry About Getting Home After.12V, 140A, 13.3V cut-in voltage, 12.8V Cut-out Voltage, Suitable for 12V 4WD, Marine, Truck, Caravan & Camping Applications.

The dual battery isolator kit enables your accessories to run from a separate battery while the engine is not running on your vehicle while keeping your main battery charged and your vehicle always ready to go and start when you want it to. This dual battery isolator kit features 12 Volt 140 Amp Voltage Sensitive Relay Isolator and includes all the bits and pieces needed for a complete installation.
Fully automatic priority charging for main battery.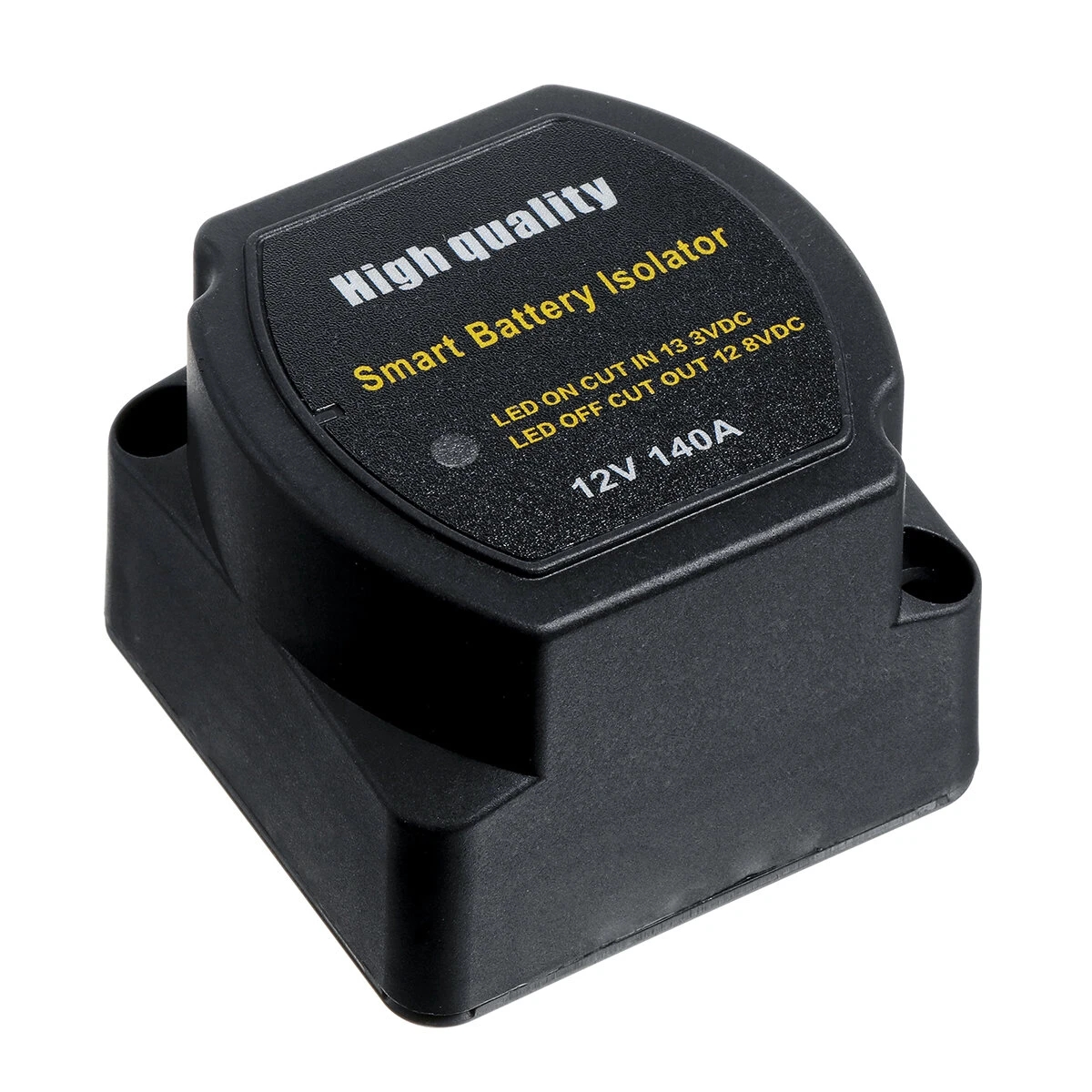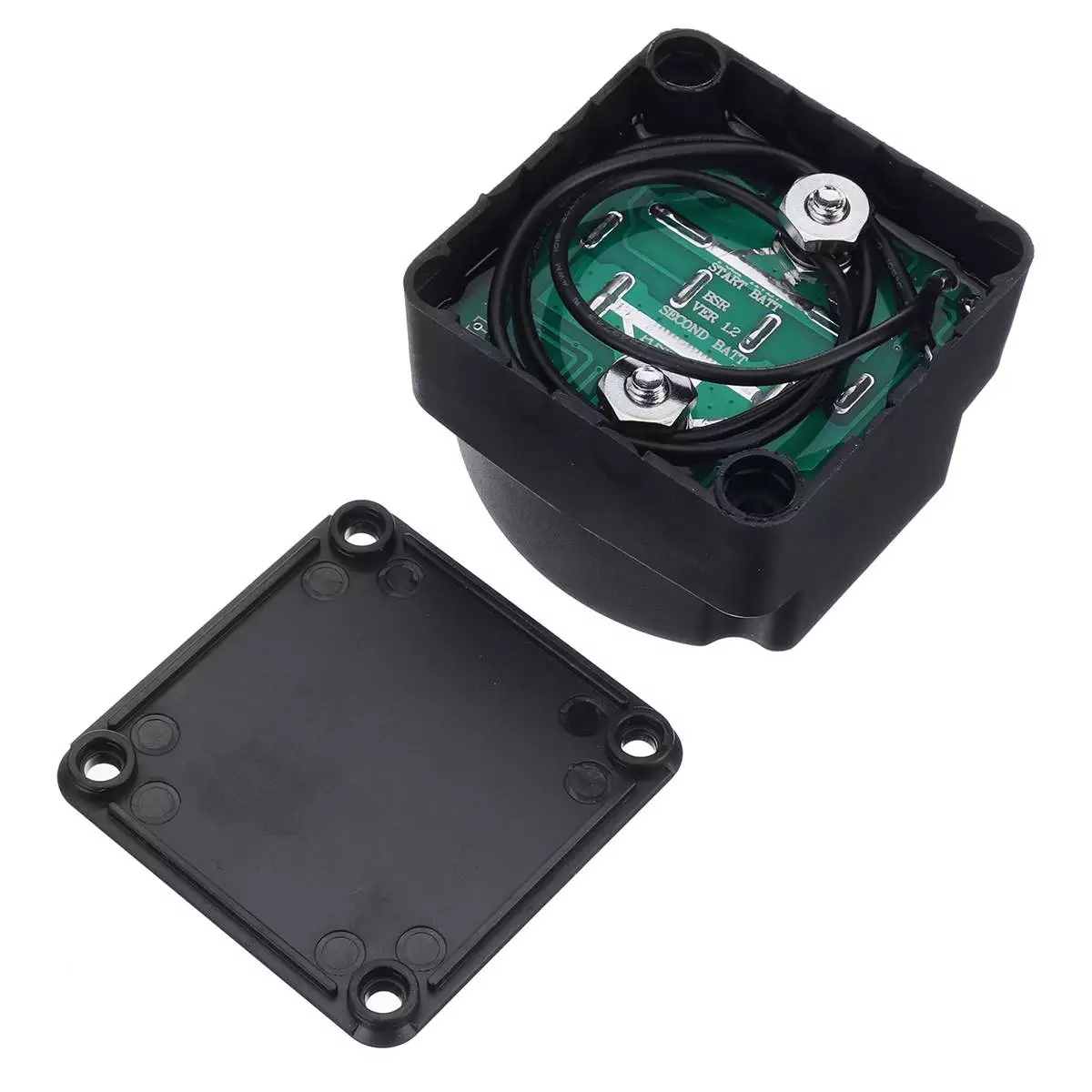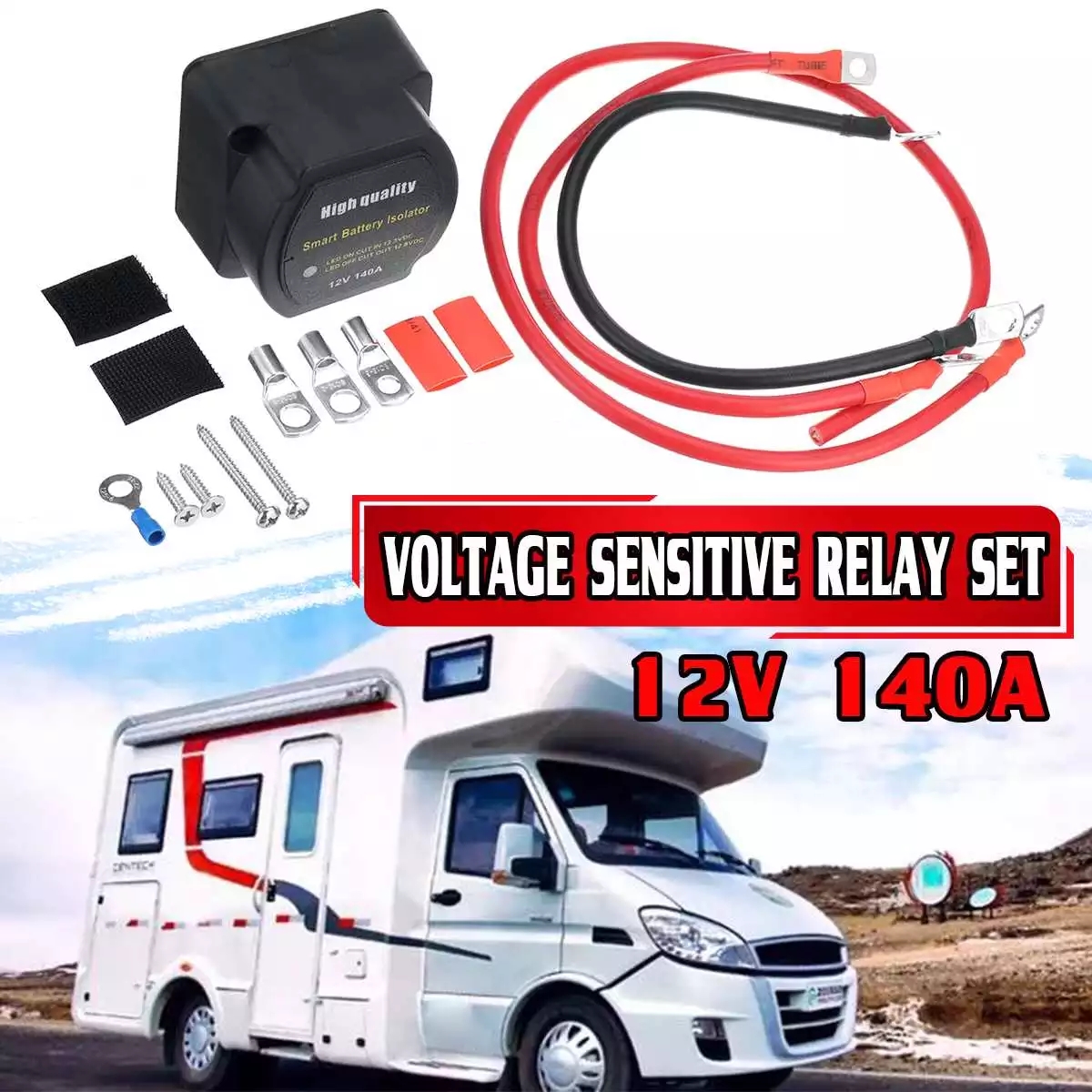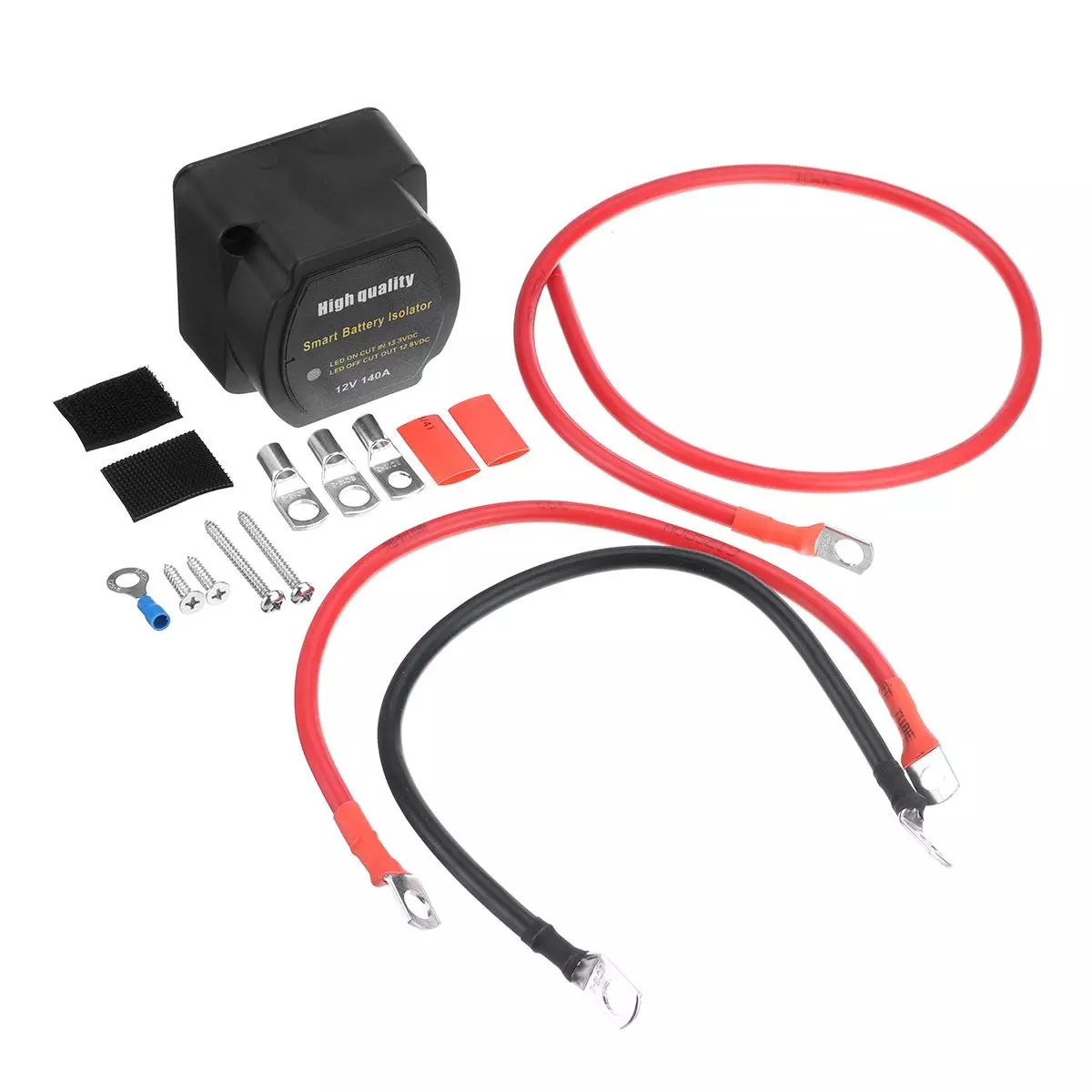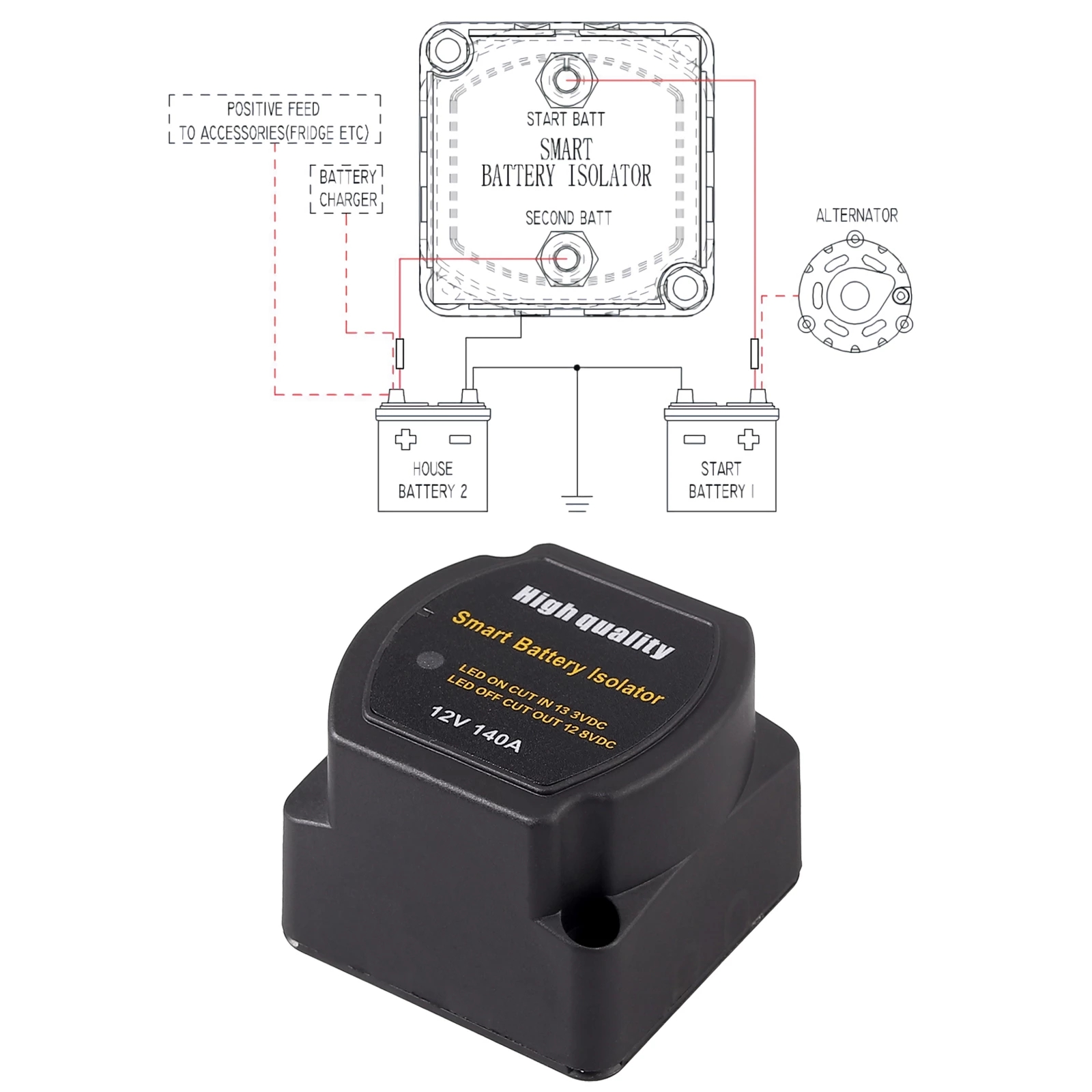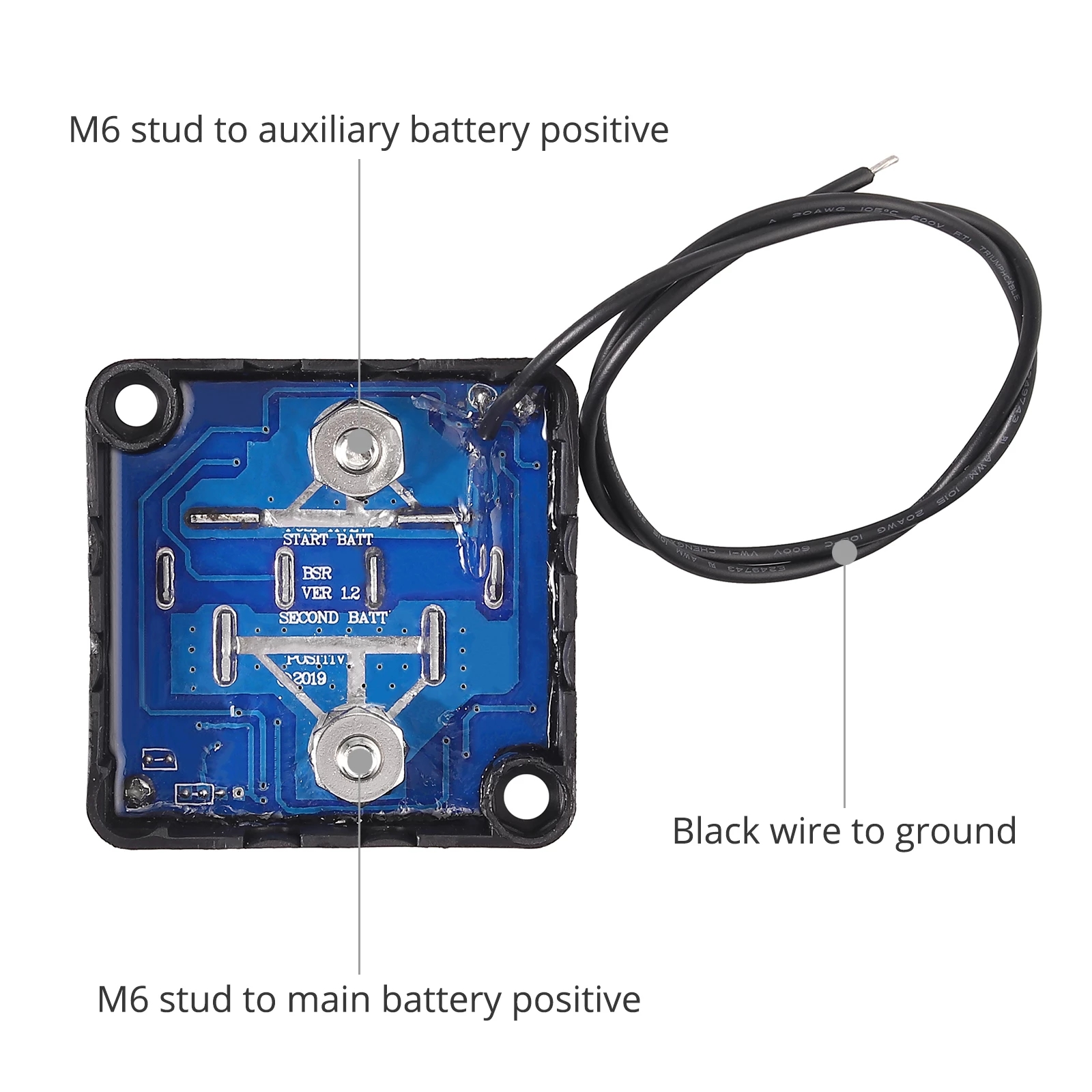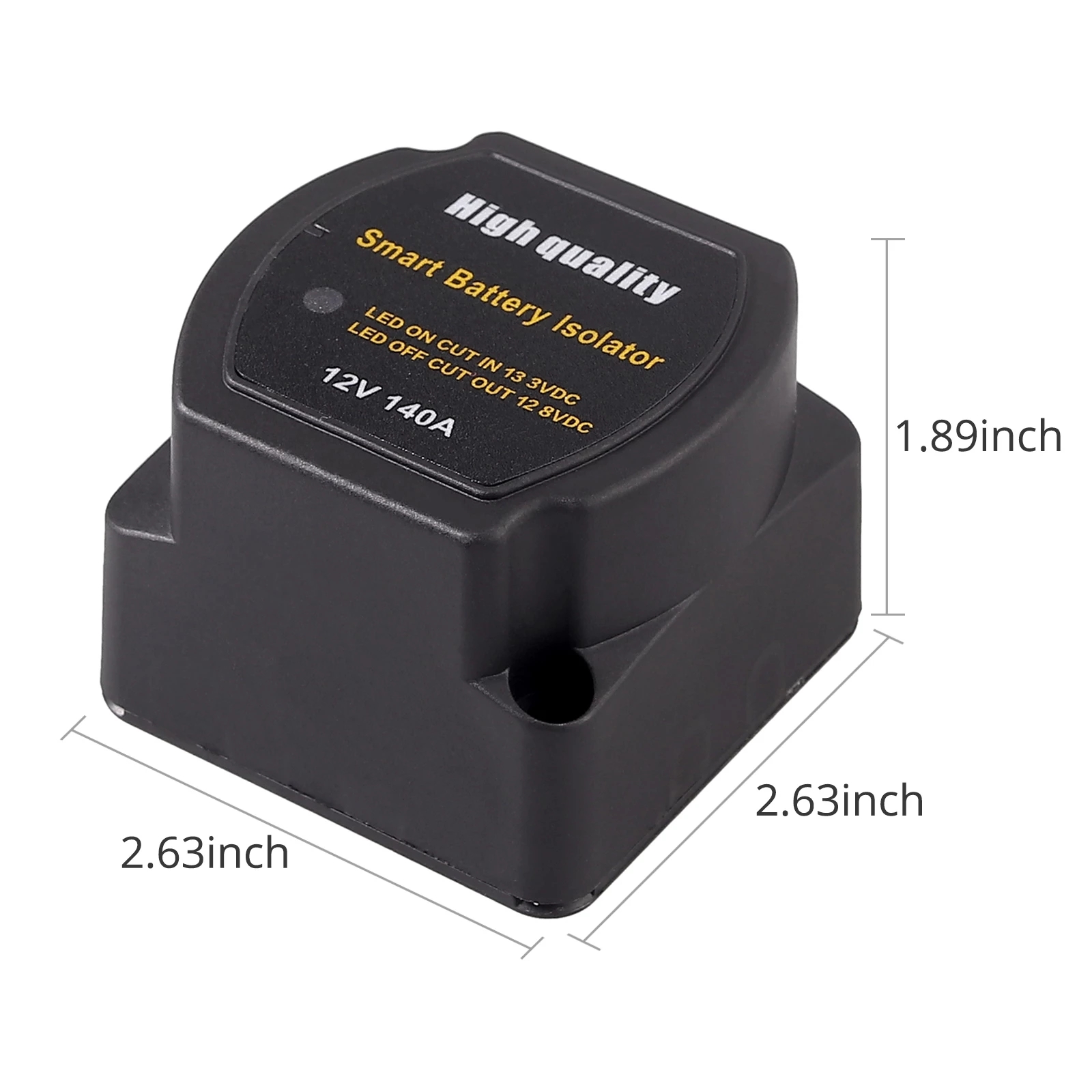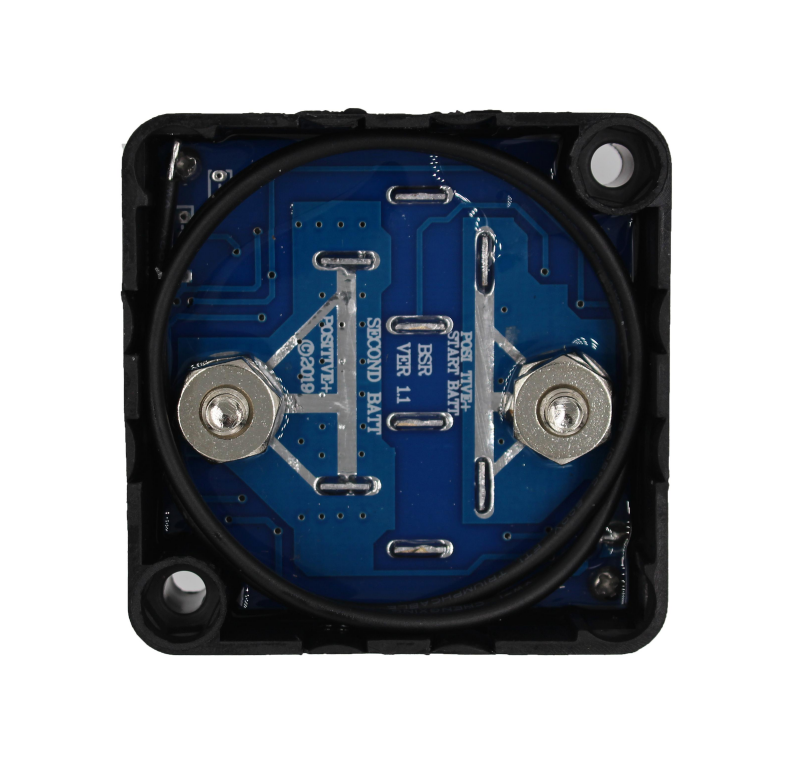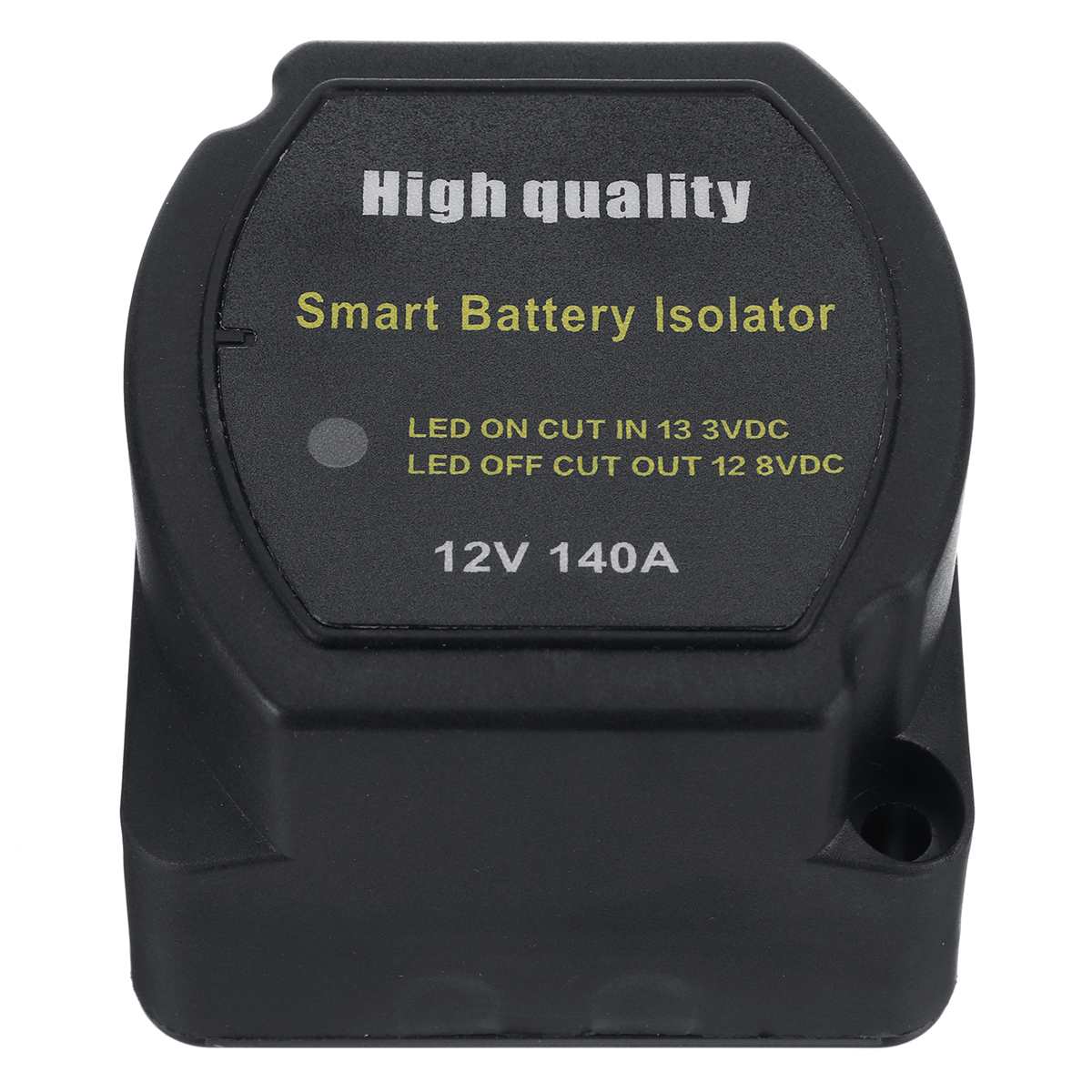 Features:
12V 140A isolator with Cut-In:13.3V;  Cut-Out:12.8V
Easy 3 wire connection at the battery.
Uses exisiting wiring in vehicle
Color: Black
Continuous current: 140A
Maximum current: 160A
Current consumption - charging: 280mA
Current consumption - standby: 8mA
Disengagement delay: 5-10 seconds
Recommended fuse: 80amp
Power stud: M6 stainless steel
Surge protection: built in
No voltage drop.
Compact size 12" x 8.5" x 3"
No heat sink area required.
Water resistant.
Operation temperature range: -30 to 105℃ (-22 to 221℉)
Type:Voltage Sensitive Relay Set
Material: Nylon

Package includes:
1 x 12V 140A Smart battery isolator
1 x 23.6" length of 10mm sq red battery cable with single connector;
1 x 12" length of 10mm sq black cable with 2 connectors
1 x 12" length of 10mm sq red cable with 2 connectors
2 x SC16-8 copper crimp lugs
2 x Red heat shrink
1 x Insulated blue ring terminal
4 x Self tapping screw
1 x manual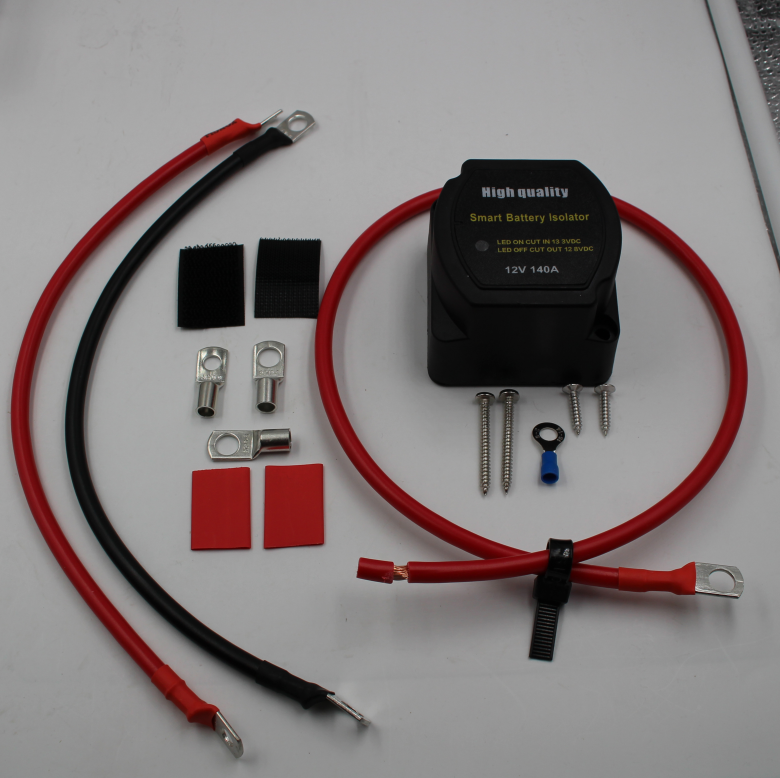 ---